Get a Quote
Tap the Image to Begin:
Video Transfers
While many services provide bulk conversion of VHS and home movie formats to DVD, we specialize in custom services for both consumers and professionals alike. All transfers are done on our premises or at your location. Here are just some of the video formats we can transfer to the digital format of your choice:


D1, D2, Digital8, DVCAM Cassettes, MiniDV Cassettes
D5, HDCAM, HDCAM SR, DVCPRO HD, HDV
1" Tape, 3/4" U-Matic, Betamax, Beta SP Cassettes, DigiBeta
VHS, SVHS tapes, PAL format videotape, Hi8 Cassettes
8mm, Super8, and 16mm film reels
Hard drives, memory cards, CDs, and DVDs containing digital files can be converted from one format to another

We can digitize your video into your choice of numerous digital formats, both compressed and uncompressed. You decide what format you need and we do the rest. Contact us today to discuss your particular needs with one of our specialists.

TAP HERE FOR PRICES AND OPTIONS.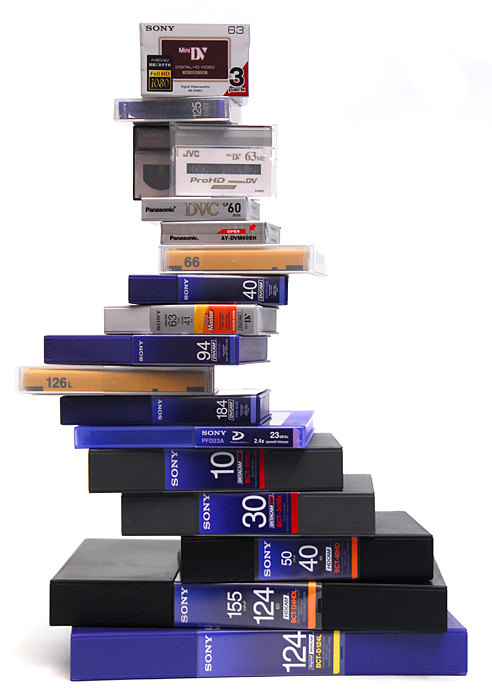 Transfer all of your tapes at Digitizing World!